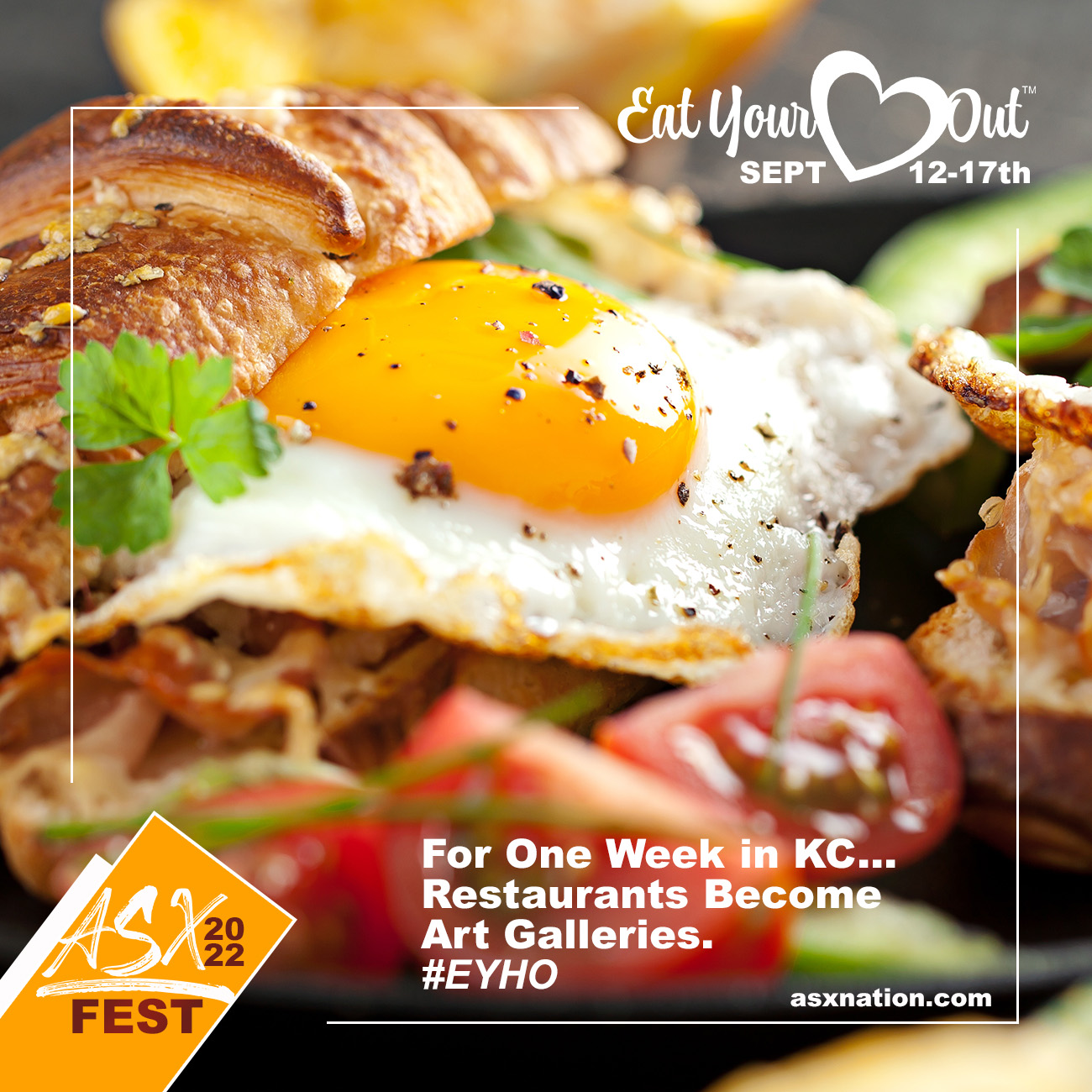 Eat Your Heart Out
Eat Your HeART Out. For One Week…Restaurants Become Art Galleries.
Mon 9/12 – Sat 9/17/22
The name says is all.  Kansas City is the HEART of the nation. The city boasts some of the finest food, BBQ is a favorite of course, but other culinary delights await travelers.  The word HEART embodies ART, so we fully embrace culinary field as a true art form.
EYHO celebrates the culinary arts, featuring restaurants citywide.  However, restaurants, food trucks, distilleries, and event centers, throughout the Greater KC area, are welcome to take part in this gustatorial sensation.  This is as much of a feast for the eyes as the stomach.  Witness the artistry from the preparation to the presentation.
One stop won't do. Here's your excuse to have it all. In fact, we encourage even multiple stops in one night, you know…Happy Hour, dinner, dessert and night caps.
Of course, what make EYHO unique is that the food is paired with one more other art presentations: visual artists, poets, authors, and musical performers.  In add
Join the celebration. Take advantage of promotion, sampling, & surveying opportunities.  The food experience continues through other ASX Fest activities such as the T.E.A.M. Conference with sessions on food business to our community fest with food vendors and contests.
RESTAURANTS! GET FEATURED DURING EYHO WEEK! Complete this interest form to get started.